About Us
Purple Path was formed to provide a range of onsite training and access to open courses around the UK. Starting with Microsoft Office training, our portfolio of training solutions has increased over the years, as has the number of skilled training associates we work with.
Our training team have experience working in many different industry sectors and providing training solutions to companies and organisations nationwide, including the NHS, Dixons Carphone, Princes, Timico and HotelREZ.
As the business has continued to develop, we have also partnered with UK leading e-learning providers and today, we can also provide a range of online training courses. We currently have access to over 200 courses covering a variety of business skills, suiting a range of environments and industries.
Your learning journey starts here.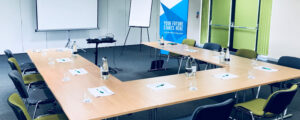 Onsite Training
Highly qualified, trained and accredited Training Associates
Courses tailored to your requirements
Courses delivered onsite – reduce costs with onsite training
We bring all of the required materials for the training
Browse our range of onsite training courses and workshops to grow your skills or deliver essentials staff training.
Online Training
Cost Effective Training
Secure access 24 hours a day, 7 days a week
Ability to control pace of learning
Ensures content is fully understood through online assessments
All eLearning content is accessed via easy-to-use Learning Management Systems, allowing learners access to training content 24/7/365. Courses are accredited by a range of bodies including CPD, City & Guilds, RoSPA, IIRSM and ILM.
From here you can view our online e-learning training courses.